Milan Design Week 2018
The sumptuous Milanese palace, Palazzo Serbelloni, that has witnessed more than two centuries of Italian and international history, sets the frame for the presentation of our novelties and existing design icons during Milan Design Week 2018. The 1200 m2 universe were decorated in home, contract and hospitality sceneries where the ancient splendour and neoclassical decoration complemented our exhibition.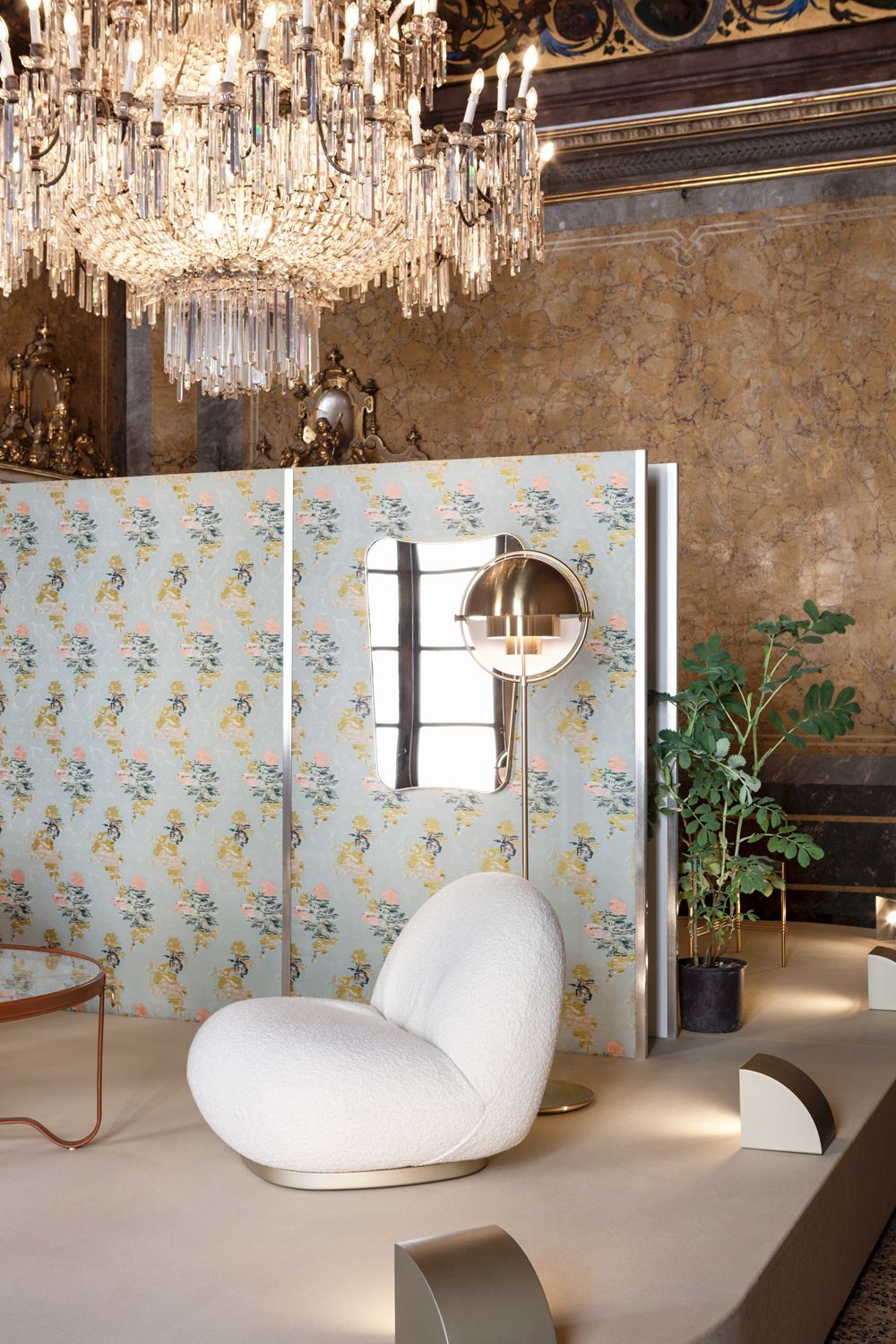 Introducing collections that blur the lines between the past and the future, we are proud to reveal designs by some of the most notable mid-century designers and existing contemporary designers.  
One the most notable additions to the GUBI universe is the Pacha Chair, designed in 1975 by Pierre Paulin. Paulin designed the chair in harmony with the changing design style of its period, replacing the austerity of post-war design with a new, vigorous approach. Through pieces like the Pacha Chair, Paulin pioneered low-level living; a modern way of living and sitting on the floor, by getting rid of chair legs.
Another extraordinary novelty is the French designer Marcel Gascoin's well-known piece, the C-Chair that was designed in 1947. The C-Chair was originally created out of necessity to fit into the new sizes of homes build at the end of World War II, where Gascoin made up for the lack of space by creating simple, functional furniture. 
The Bat Lounge Chair, in two sizes, and Bat Dining Chair are the newest additions by the award-winning duo GamFratesi. The Bat Collection carries strong references to the interesting characteristics of bats, with its inviting, distinctive shell reminiscent of the shape of a bat's wingspan.
Balancing between the traditional and surprising, the Bat Collection is created with a Scandinavian approach to crafts, simplicity and functionalism while also carrying a strong embedded story and associations expressed in a minimalist idiom.